Tonies aims to create a screen-free imagination-building experience for kids 3+
The Toniebox uses audio storytelling to introduce pre-readers and developing readers to the wonders of narrative long before children can read the words in a book. When children combine tonies with play, they unlock the real wonder of storytelling - a mix of fascination, surprise, curiosity and a craving for exploration all stirred together. Through this, they discover powers within to create and transport themselves to worlds and wonders all on their own.
read more on tonies.com
PDP assets
Tonies x Monster's Inc.
360 product view
360 video product view made in AfterEffects. Video distribution and usage includes
Tonies brand YouTube and PDP content
Multiple retailers (depending on PDP / social channels)
Tonies email marketing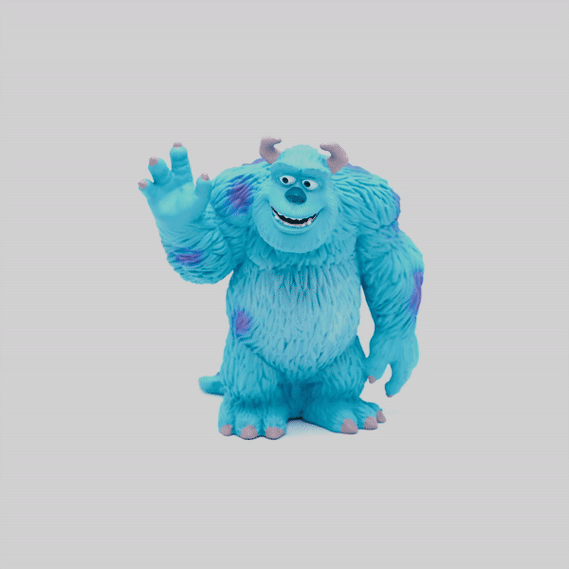 social media assets - multiple channels
Tonies x Peppa Pig, Monster's Inc., + Julia Donaldson
stories - ig/fb
Customizable story assets for various D2C retailers to be used on both Facebook and Instagram.
Julianna currently serves as a freelance designer with Brains on Fire, a full-service creative agency based in Los Angeles, CA, and Greenville, SC. As of March 2021, she is a designer on multiple Tonies campaigns and spring product roll out.